Rainwater Harvesting Limited are the specialist in the UK for delivering complete Rainwater Harvesting Systems for the domestic market.
We have developed over the years the most economical and efficient systems ensuring both quality and ease of install.
The principal of rainwater harvesting is to collect, filter and store rainwater from your roof. This harvested rainwater can be used for toilets, washing machines and in the garden. Giving you significant reductions to your bills as well as making your home more sustainable.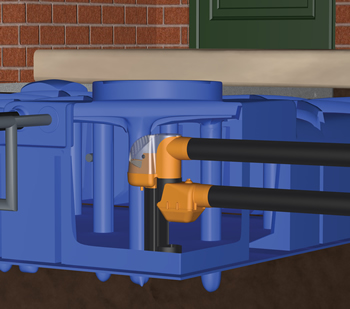 In almost all cases we advise the use of below ground shallow dig tanks. This is for a number of reasons:
•    No space is taken up and the appearance of your home isn't altered.
•    When stored below ground, the collected rainwater has no access to light and stays very cool. Both factors make bacterial growth impossible, thus keeping the quality of the water very high.
•    When below ground, the tanks are frost protected.
To find out the best sized tank for your project please call either Ian on 01733 405104 or Rob on 01733 405103.
Next, there are some decisions to make about the system you need and what you want to use the rainwater for.
We can supply systems for either just garden use, or domestic systems for toilets and washing machines.

All our systems use the same tanks, self cleaning filter and submersible pump. The difference is for domestic systems, we provide a device that switches over the supply to mains water in case of a drought so your loo will still flush (known as Mains Back-up).



One further consideration is that domestic systems are available in either 'direct feed' or 'gravity feed' configurations.
Direct feed systems are the industry standard in the UK, are slightly cheaper, and do not require space for a small header tank.
Our gravity feed system known as 'Rain Director' is a firm customer favourite due to it's considerable reduction in energy use, user configurations and automatic backup in every eventuality. (Such as low rainwater, power cut or pump failure.)



Every system we sell is a full 'turn key' kit including everything required for installation. This includes things like the specialist exterior rainwater pipe, interior labels and connections.