The Rain Director Gravity Feed System
The Rain Director is an award winning gravity fed rainwater management control unit. This kit includes our HydroForce Series 4 pump, the low energy Rain Director Control Unit and the Smart Header Tank that directs the flow of rainwater to washing machines, toilets, the garden and other uses where mains quality water is not required.
How does the Rain Director work?
• Rainwater falls onto the roof, down the down pipes, across a filter and into a storage tank, usually situated below ground.
• When demanded, rainwater is pumped from the underground tank through the control panel up to the Smart Header Tank within the loft space.
• Rainwater inside the Smart Header Tank will gravity feed down to toilets and washing machines, until the Smart Header Tank is nearly empty.
• Inside the Smart Header Tank there is a ceramic level sensor tube. When the water level drops the sensor tube sends a message to the control panel to allow rainwater to enter the Smart Header Tank.
• Rainwater will fill the Smart Header Tank until it reaches the upper level on the sensor tube. The pump will then shut down and not run again until water  reaches the lower level on the sensor tube.
• The control unit automatically registers  when rainwater is unavailable and fills the Smart Header Tank with mains water. This means only a minimum amount of mains water is used until the next rainfall.
• Finally, if the water within the Smart Header Tank is left unused, the system will automatically refresh the  water every 3 days to protect against any issues with water quality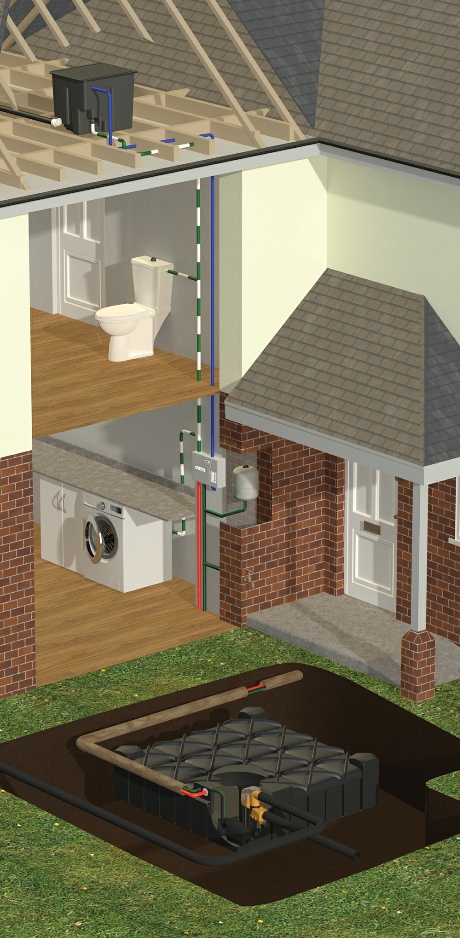 Why is the Rain Director the No.1 choice for new builds?
WRAS Approval is what your water inspector looks for. If a product has been WRAS Approved the inspector has the confidence and knowledge that the product has undertaken an intense quality inspection and rigorous testing. WRAS ( Water Regulations Approval Scheme ) is made up of all of the Water Authorities within the UK.
The WRAS Approval number for the Rain Director is 2010039.
As well as the above approval, the Rain Director has been designed to be energy efficient and can run for less than 1p per person per day.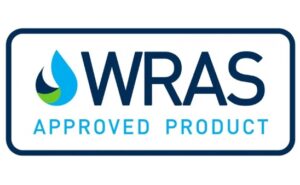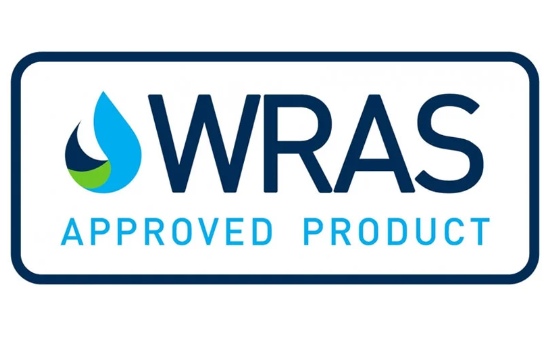 What makes up the Rain Director?