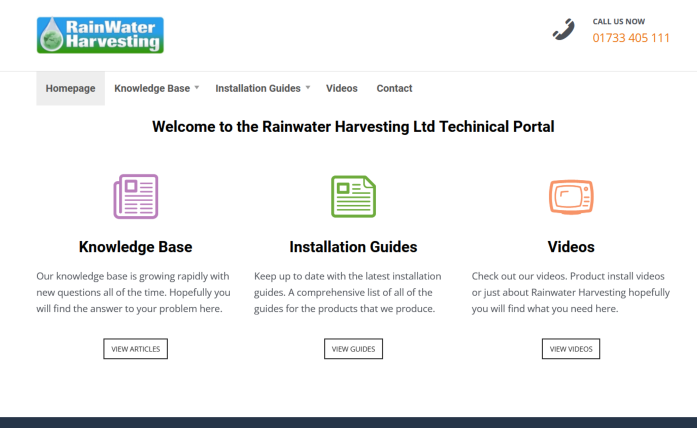 At Rainwater Harvesting Limited we have worked tirelessly to try and make sure that our products are easy to install and maintenance free. Unfortunately, as a supply only company we are not in control of the environment in which our products sit or the caliber of the installer.
We have therefore built a portal which can help you diagnose and fix a problem with our products. This portal is continually improving as new unknown scenarios come to light.
We would recommend that anyone with a potential problem take a look at the portal to see if they can resolve the issue before talking to our experienced technical team.
Book a Technical Video Call
With today's technology it is easier to see and hear what is going on at your site. To speed up our ability to answer any questions you can book a video call with one of our technicians.
Please complete the form below.
Alternatively call us on 01733 405111 Option 2