£1,850.00 Ex VAT
5700 litre Complete Rainwater Harvesting Direct Feed System above ground. The above ground rainwater storage system is supplied as a kit for horticultural, agricultural, garden use and domestic use for toilets.
Email to a friend
Description
5700 litre Complete Rainwater Harvesting Direct Feed System above ground. The above ground rainwater storage system is supplied as a kit for horticultural, agricultural, garden use and domestic use for toilets. Complete with all of the components required to capture, filter and distribute your rainwater. A mains water backup unit is also provided with this kit to ensure your tank never runs dry.
Why buy this system?
* Above ground location so no excavation required
* Filtered rainwater with built in overflow
* Powerful pressure sensitive pump for immediate delivery to the tap
* Trusted manufacturer of single piece tanks
* Mains water backup unit included
The illustration above shows a typical installation with incoming water filtered by the Rainus filter and the excess water collected by the overflow syphon and drained back to a downpipe. The pump will deliver the stored water at pressure to irrigation units, ponds or larger tanks. This is particularly applicable where the delivery point is above the water level of the tank – e.g. garden with incline. We advise that the pump should be submerged in the tank wherever possible to protect it from damage and freezing. The pipe layout is for illustration purposes but demonstrates how you can feed directly from the submersible pump to the toilets.
More about the tank.
Rainwater Tank 5700 litre. Large seamless rotomould polyethylene tanks provide cost effective potable and non-potable water storage. Designed as a one piece moulding and solely for above ground locations.
These tanks are manufactured to professional standards by a respected British company and are ideal for bigger installation like schools, hotels, housing estates, farms, equestrian and commercial properties. They are normally supplied without fitting kits and are suitable for installation by professionals (or enlightened home owners) who have experience of cutting holes for pipework connection, pumps, filters and accessories.
* Made from medium density polyethylene
* 2" outlet; 2" BSP(F) thread
* 2" screened vent
* Moulded in lifting eyes
* Diameter 2,000mm
* Height 2,290mm
* Capacity 6,100litres
* Weight 120 kg
Please note:
* Access Points – All tanks have a 500mm access opening with manhole lid.
* Lifting equipment is required on site at the time of delivery
* Delivery is normally 5 working days from order
* The tank is delivered complete and requires hole cutting equipment for pipe connections.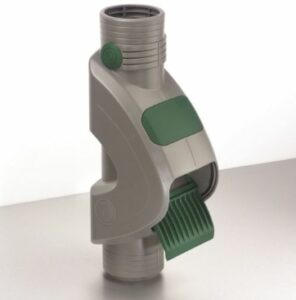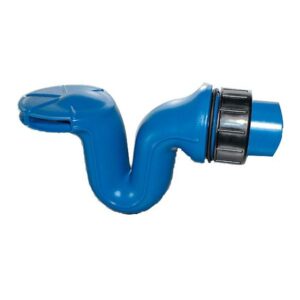 What comes in the kit?
Components list for the Above Ground 5700 litre DAK1
Product Code
Product Description
NPW5700
Tank 5700 litres
3P-4000260
Uno Overflow Syphon
RWH-HYD04
HydroForce 800w Submersible pump with dry run protection
3P-2000700
Rainus Downpipe Filter
RWH-BUB03
Automatic mains water backup unit
Delivery
Haulage, UK mainland included (Highlands & Islands on request)
What is the Backup in a Box
The Rain Backup in a Box® is WRAS Approved ( WRAS No. 2006006 ) and is fitted inside the building where the occupiers can see and hear it.
WRAS Approval demonstrates compliance as it is granted directly by representatives of the water suppliers. It is accepted by every water supplier in the UK.
The Rain Backup in a Box is a simple mains top up device that puts about 250 litres of mains water into your above ground tank when the water level runs dry.
Limitation on Use: Note that the Rain Backup in a Box® is intended for domestic and light garden use. If you run two garden taps with a high power pump (like the HydroForce, Steel Pumps or Divertron 1100 watt pumps) then the outflow of water is higher than the inflow from the backup device. When the underground storage tank is empty the pump will have no water and its dry-run-protection will turn it off. Some pumps need resetting at the mains in this case which is tedious. Most users get round this issue by having mains water taps available alongside the rainwater outlet so that they can switch to mains for garden use when the underground tank is empty. The Rain Backup in a Box® will continue to keep up with demand in the house for toilets and washing machine.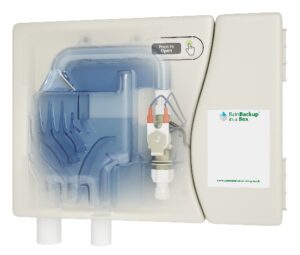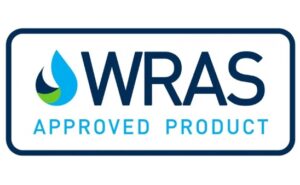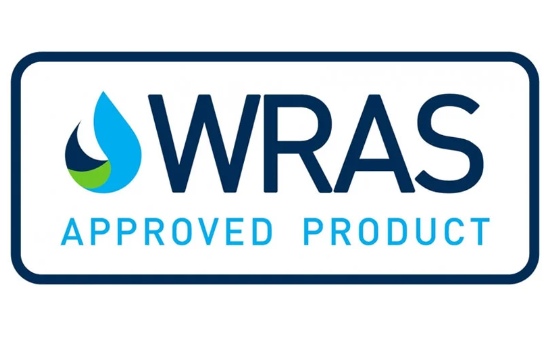 High Quality Submersible Pump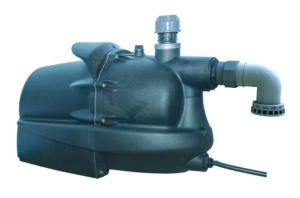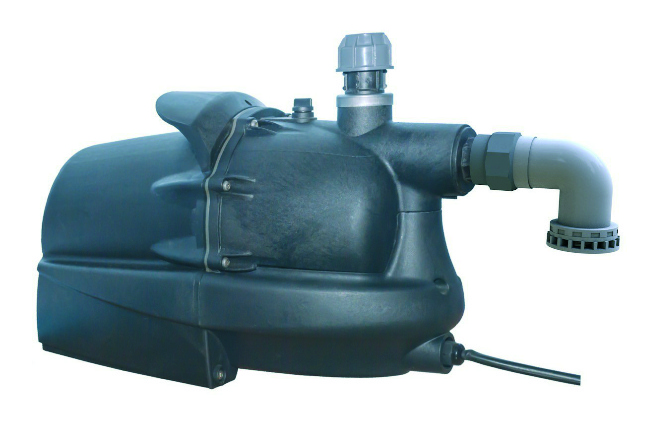 HydroForce ™ Rainwater Harvesting Clean Water Pump Series 4 is a submersible pressure sensitive rainwater tank pump – electronically controlled, centrifugal roto-dynamic with no reciprocating parts. Built-in non-return valve and double dry-run protection.
Manufactured in the UK and designed for rainwater harvesting systems.
LIFTING EQUIPMENT REQUIRED ON SITE FOR DELIVERY OF THIS ITEM. Since mid 2011 delivery has been by 55 foot articulated lorry. Please ensure your approach roads are straight and wide. Thank you.
System Delivery
DELIVERY OF RAINWATER HARVESTING SYSTEMS
We try where possible to deliver using our own vehicle but in the event of either too greater distance or a booked calendar we may have to deliver using a third party haulier. The delivery is kerbside and the offloading is the responsibility of the customer. We suggest to organise the delivery to arrive whilst you have the digger on site to assist with offload. Our shallow dig tanks can be lifted off the vehicles by hand providing there are enough bodies on site.
The systems are held in stock at our Peterborough warehouse and we normally operate on a 7-10 delivery from receipt of order.
If you have any problems to accept kerbside deliveries or access issues please contact a member of our team on 01733 405111.