£349.00 – £399.00 Ex VAT
Divertron 900 submersible pump from DAB. Submersible pressure-sensitive clean rainwater tank water pump. Ideal for rain storage tanks, well or bore hole when positioned clear of bottom sludge. Only 17cms diameter.
Email to a friend
Description
The Divertron 900 is a submersible pump with integrated on/off electronics for domestic water supply. Ideal for irrigation and gardening and for the reuse of rainwater, it can used inside storage tanks, wells and tanks with a maximum immersion depth of 12 metres.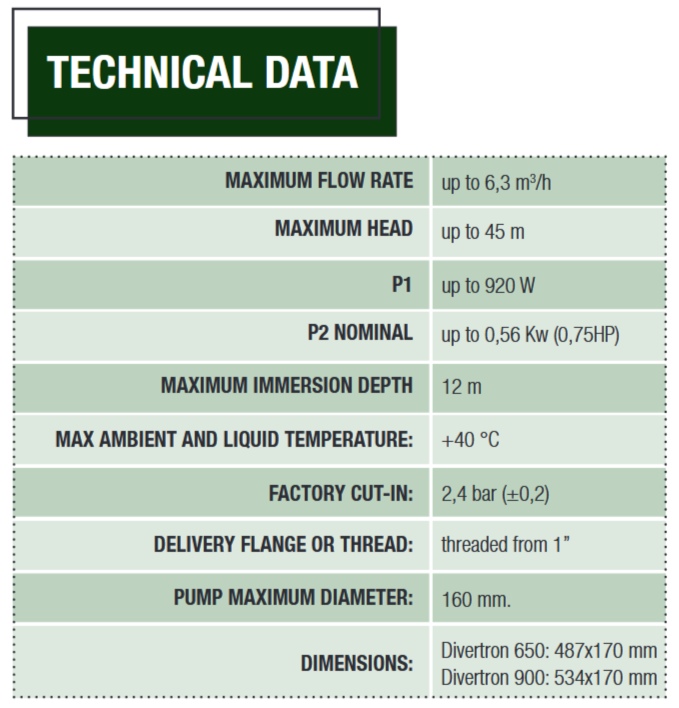 Two versions of the 900 model are available.
The standard version has a circular suction grill at the base of the pump for use with clean tanks or smaller tanks.
The " X " version has a floating suction pipe (optional extra please call 01733 405111) connected for uses where there is likely to be sludge or debris on the bottom of the tank / well.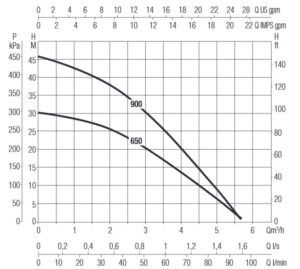 Carrier Shipments
This product unless delivered with a larger order is delivered by a parcel carrier. Most items are normally in stock and shipped out on a next day service providing the order is received by midday.