Rainwater Harvesting regulations in the UK – What you need to know before installation
Unlike in some states in the US and in many countries around the world, the UK does not currently regulate the collection and use of rainwater. That said, there is one exception, which we'll outline in this mini guide.
In its latest regulatory positioning statement released on 28th January 2021, the Environment Agency (EA) stated that they "…will not regulate harvested rainwater provided its use does not harm the environment".
They go on to state that this position applies whether the rainwater harvesting is conducted alone or in combination with other abstractions or transfers. But the EA does make it clear that the normal flow of a watercourse must not be affected if you are harvesting rainwater within it.
So, all very official, but essentially if you're considering investing in rainwater harvesting and wondering if you need to apply for a licence, as with 20,000L+ usage from a borehole, you don't. You're free to collect water without worry. In fact, in the statement the EA describes rainwater harvesting as "an efficient way to use water".
What does the Environment Agency class as harvested rainwater?
The EA has three definitions for rainwater harvesting, all of which are completely unregulated in the UK:
– Rainwater collected from roofs and other above ground surfaces
– Rainwater collected via a system of above ground pipes and tanks
– Rainwater isolated from inland waters or groundwater
The EA makes specific mention that your rainwater harvesting "…must not abstract so much groundwater that you deplete local inland waters or groundwater beyond safe environmental levels". Essentially, harvest this way in moderation to protect the environment. All systems we supply do not abstract from groundwater, only from roofs.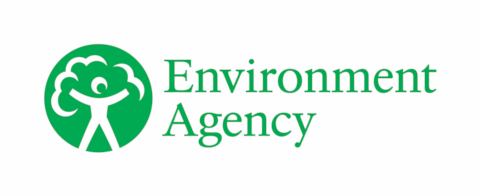 Do I need an abstraction licence to harvest rainwater? No, but maybe yes. We'll explain.
Abstraction is another way of saying extraction, and an abstraction licence is needed for some methods of sourcing your own water. For example, if you have a borehole and you're using more than 20,000 litres a day, then you need an abstraction licence from the EA.
You do not need an abstraction licence to install and use a rainwater harvesting system on your property. Or as the EA put it: "You do not need an abstraction licence to use water that only consists of harvested rainwater". But here's where the exception comes in that we mentioned earlier, if you mix your harvested rainwater with ground or surface water, which you then abstract or transfer, you may need a water abstraction licence.
All systems we supply do not abstract from groundwater, only from roofs, so you'll have no need for a license, no matter how much you harvest!
When you do NOT need an abstraction licence to collect rainwater
If you're harvesting, or intend to harvest, rainwater in any of the following ways, you don't need a water abstraction licence:
– Harvesting rainwater into a reservoir, with or without an overflow, if it only contains collected rainwater.
– Using harvested rainwater that has not entered inland surface waters or groundwater.
– Using a rainwater storage system for irrigation, and it is not a water supply.
– Using water stored for irrigation in a reservoir with an overflow, provided that the reservoir is only filled by harvested rainwater, or water abstracted from another source under a separate full abstraction licence.
When you DO need an abstraction licence to collect rainwater
This is the one situation to be aware of if you're planning to harvest rainwater, as falling foul of it could land you with a big fine.
If you combine harvested rainwater with water from any of the following sources into a reservoir storage system that discharges to inland waters, then you'll need an abstraction licence:
– Any watercourse
– Land drainage
– Underground strata
– Gravity intake
– Licensed water abstracted from another source
If you're mixing rainwater you've harvested from a building, inland waters or groundwater with any of the above, then you'll need both an abstraction licence for the total amount you abstract from the reservoir for irrigation, and additional licences for any abstraction into the reservoir.
Abstraction licence application and costs
If you think your rainwater harvesting falls under the conditions immediately above, then you can apply for a water abstraction licence online at gov.uk. It's a criminal offence to use rainwater harvesting in this way without a licence, and the EA may take enforcement action against you if you do not apply, so be sure to do it.
You'll need to pay the EA £100 for your application and an annual subsistence for a full licence, you can find out how much your licence will cost using their abstraction charges calculator.
All our systems are licence free!
So, there you have it, in the vast majority of situations there are no regulations surrounding the harvesting of rainwater in the UK. And the Environment Agency wholeheartedly endorses it.
All systems are guaranteed license free and allow you to collect as much rainwater as your annual yield allows. Ready to start harvesting? If you need any advice on the right system for your and your property, just get in touch.