£1,022.00 Ex VAT
The Rain Director is a gravity fed rainwater management control unit. This kit includes our HydroForce Series 4 pump, the low energy Rain Director and the Smart Header Tank that directs the flow of rainwater to washing machines, toilets, the garden and other uses where mains quality water is not required
Email to a friend
Description
The Rain Director is an innovative, multi award winning, rainwater management system that dramatically reduces the energy use and pump wear in comparison to traditional systems.
The Rain Director is the the only product of it's kind on the market designed and manufactured by Rainwater Harvesting Limited.
How does the rain Director work?
The system works by pumping from the underground tank, through a control unit, into a Smart Header Tank within the loft space.
Water is then gravity fed to toilets and washing machines. The Rain Director® has huge benefits over traditional systems.
Most systems start and stop the pump every time the toilet is flushed, meaning the pump cycles 15-20 times per day. The Rain Director® uses 6-8 times less energy than a traditional system by completely filling the Smart Header Tank, then not using the pump again until the Smart Header Tank is empty.
This reduces pump cycles to around 1-2 per day, and therefore greatly reduces energy consumption and pump ware.
Should rainwater ever run low in the underground tank, the system automatically registers and delivers mains water directly to the Smart Header Tank. This means your toilets will work in every eventuality- low rainwater, pump failure or even power cut.
The system also features intelligence such as a "Mains Water Mode" to divert the home onto mains water, so rainwater can be conserved for the garden if hosepipe bans are being introduced.
Unlike any other gravity feed system, the Rain Director® also features a "Holiday Mode" recycling the water in the loft space every 3 days to prevent stagnation.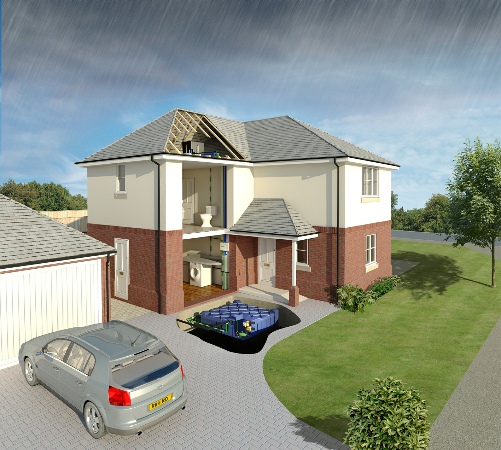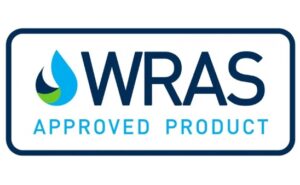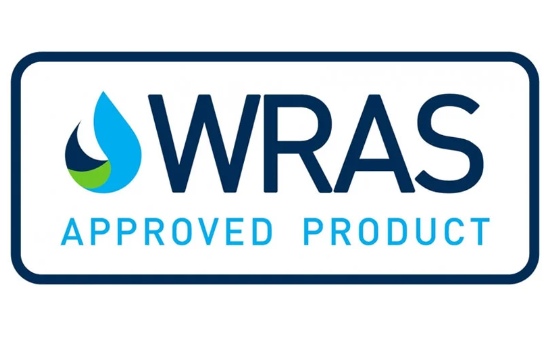 WRAS are an approved authority with all UK Water Boards and therefore the product has received approval from the water authorities across the country
With WRAS approval you are safe in the knowledge that all our fittings and systems are tested to the highest standards.
WRAS Approval Number 2010039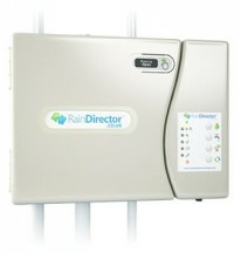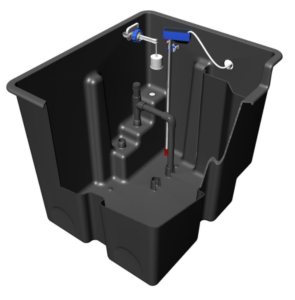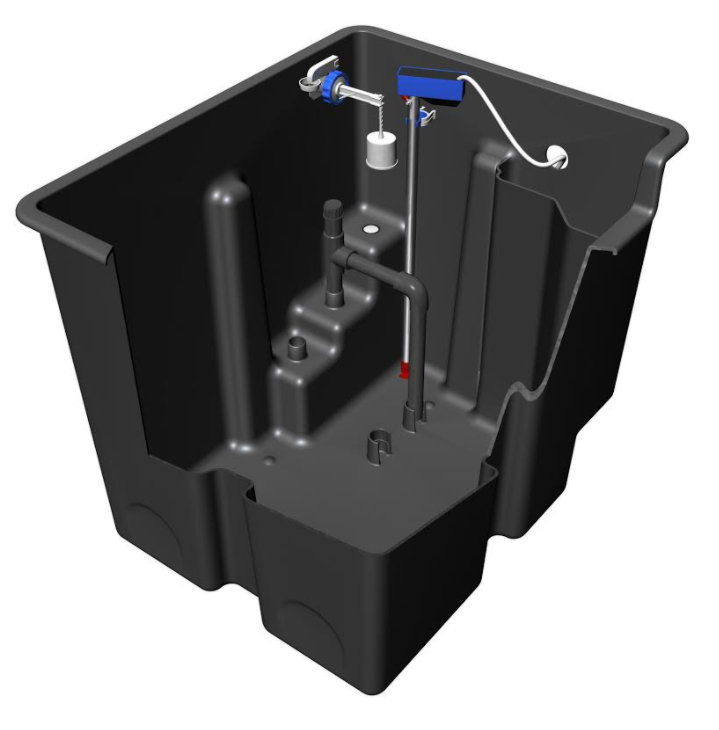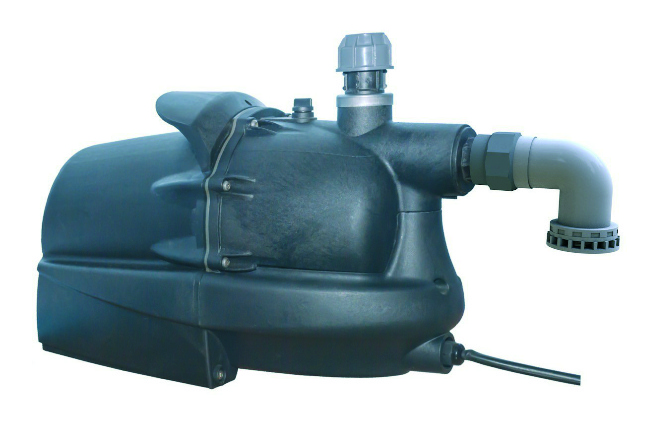 Rain Director® control panel with mode indicators, programming buttons and control valves and 230 V AC to 12 V wall adapter. Control panel measures 380mm W x 270mm H x 95mm D
Smart header tank for roof space, including level sensor bar, Cat5 connection box and overflow tower. The 100 litre tank measures 600mm W x 490mm H x 500mm D.
Mains electric submersible pump. The Hydroforce is manufactured in the UK by our sister company Hydroforce Pumps Limited. Delivering rainwater at 2500 litres per hour.
Carrier Shipments
This product unless delivered with a larger order is delivered by a parcel carrier. Most items are normally in stock and shipped out on a next day service providing the order is received by midday.