£329.00 Ex VAT
Rainwater filter – high volume, high efficiency storm filter for use with larger tanks installed underground and big roofs. Rainwater filter for roof areas to 450 m2. Self cleaning. Low maintenance intervals. Filter insert is easily removed for cleaning.
Email to a friend
Description
Rainwater filter for bigger roof areas to 450 m2. Self cleaning, low maintenance intervals with an easily removed filter for cleaning. This model has a side outlet.
Reduce wasting water when collecting higher volumes of water for big tanks. High level filtering efficiency independent of flow rate with continuous filtering of dirt particles. The filter is frost resistant. The structure of the stainless steel sieve lets dirt wash directly into drainage system so is self-cleaning. The filter easily removed for cleaning making the 1000595 a very low maintenance model.
* Remember filtered water: Elimates sludge in storage tanks joints
* Watering cans and sprinkler nozzles will not clog
* Less likelihood of odour.
Technical Data

* Filter according to DIN 1989-2, Typ C
* Connection inlet: 2 x DN 100 (110mm OD)
* Outlet into tank: DN 100 (110mm OD)
* Outlet into sewer: DN 100 (110mm OD)
* Height difference between rainwater inlet and outlet 300 mm.
* Housing material: Polyethylene
* Filter cartridge: Stainless steel 1.4301
* Mesh size: 0,65 mm
* Material Cascade insert: Polyethylene
* Weight: 6.2 kg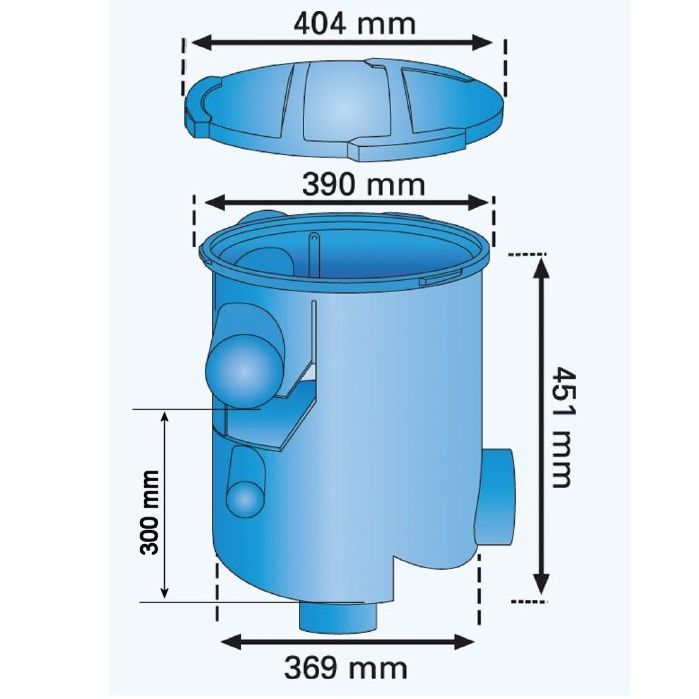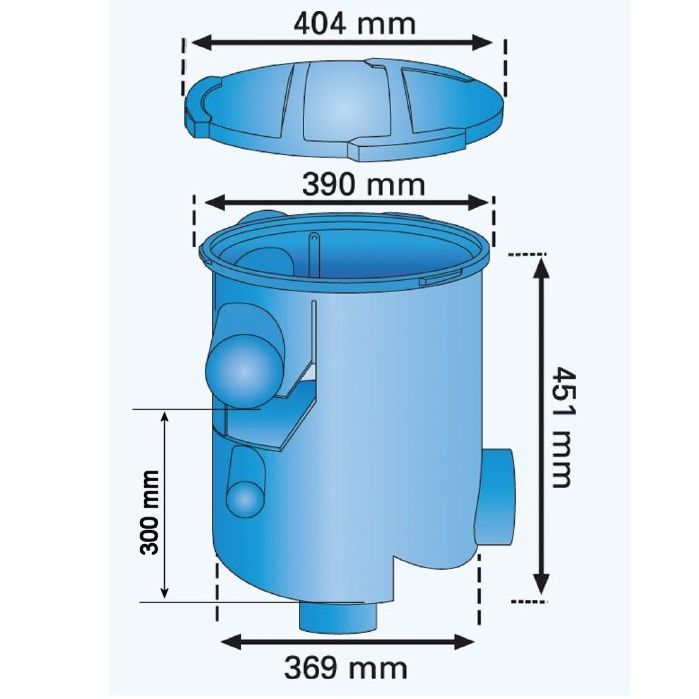 Carrier Shipments
This product unless delivered with a larger order is delivered by a parcel carrier. Most items are normally in stock and shipped out on a next day service providing the order is received by midday.